LKT Mission Statement
We aim to offer free, accessible, high quality 'talking therapy' to anyone in need of support, whether because of mental ill health, loneliness, worry, bereavement, or simply because they are feeling 'stuck'.
We know that complex referral procedures, intrusive assessments and long waiting lists aren't helpful when people are feeling low, so we keep our service as simple and flexible as possible, and strive continually to make it more accessible to those most in need of this kind of support.
Playing Your Lottery With LKT
Every time you play you will be contributing directly to the funding of LKT, as well as being in with a chance of winning Your Lottery £10,000 jackpot, there are also thirteen monthly prizes from the £1,600 prize pot.
Where your stake goes
50% of your stake goes directly to LKT
20% is payable in winners' prizes
30% used in administration of the lottery
Compared with other lotteries
25.5% Health Lottery goes to good causes
28% National Lottery goes to good causes
32% Postcode Lottery goes to good causes
What We Can Do With Funding
Funding will be spent mostly on paying a modest rate to the trained and skilled callers who are at the heart of our service. As our service expands, we will also need funding to help us continue to recruit and train new callers and to invest in technological developments (such as our Let's Keep Talking phone app) that will make accessing the service even easier for people who need it.
And we also need some funding to help spread the word about the service and ensure that everyone who needs to knows how to contact us!
£5 could fund a fifteen minute call
and sometimes it can take only one fifteen minute call to help someone feel less alone.
£20 could fund a fifteen minute call every day for four days
for someone going through a tough short-term crisis - or weekly calls for a month, so they can check in with the same person each week and tell them how they are doing.
£50 could fund three fifty minute calls
or a greater number of shorter calls lasting up to a total of two and a half hours. With this sort of time, even people with 'complex' difficulties can notice real changes, as illustrated by testimonial 2, above. This length of time is the average amount that most of our clients need from our service.
£100 could fund a day's training for up to ten of our volunteers
ensuring that they are keeping their skills up-to-date and getting input on how to be even more effective in their conversations with others.
Testimonial One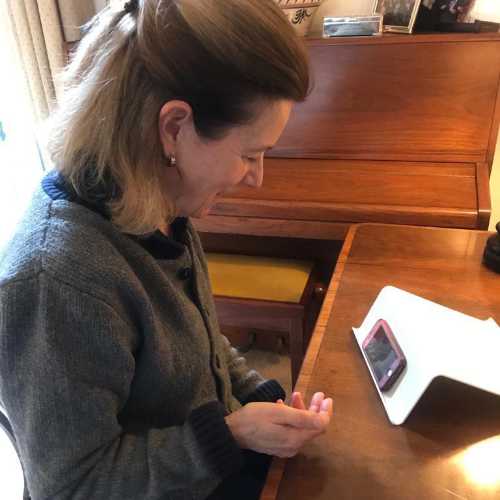 "I just wanted to write to give my thanks and true appreciation for the fantastic help I have been receiving. I wish that my LKT caller could be gift wrapped because that is how she makes me feel after each call. She is a gift to me.
"I was in a very low mood a few weeks ago, I had been let down by IAPT after waiting since February for their calls. They had helped me in the past but comparing the different styles of help between 'Let's Keep Talking' and Cognitive therapy I feel that I have progressed so much quicker. Even after the first call which I received I noticed a change in my thinking.
"I have had three calls to date and I am amazed by how much I am beginning to remember about my old self, I am feeling happier and putting this down to my LKT caller who points out to me my strengths. I hadn't noticed them at all. I have recommended 'Let's Keep Talking' to others and will continue to do so. Please accept my thanks and gratitude."
Testimonial Two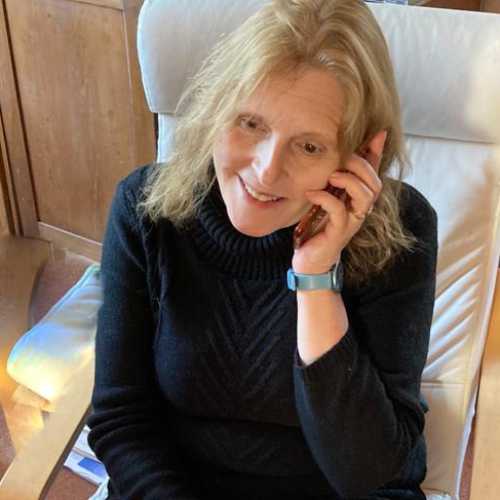 "I am 66, live alone and have no family close by who can visit me. This service has made a huge difference, not just to my lockdown experience but also to my whole life.
"I have been able to start to change my attitude to my daily experience. Rather than concentrating on feelings of isolation and loneliness, a new habit is developing of thinking 'what has worked well for me so far today'. 
"This positive focus is so much better for my mental and emotional health and I have noticed that I am looking more at the 'light side of life' rather than the 'dark side' which is such a comfort and encouragement in these difficult times."
About 'Let's Keep Talking'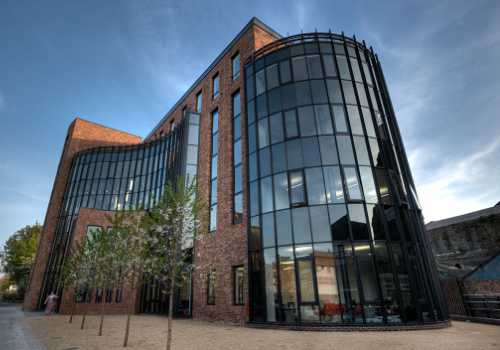 Let's Keep Talking is set up and run by The Psychological Therapies Unit (PTU) a Community Interest Company based in Liverpool. The PTU has been providing therapy services to individuals and organisations in Liverpool for 20 years. Since 2015, we have been developing the charitable element of our work and aiming to break down the barriers to accessing mental health services, which those most in need often face.
Our 'Conversations in Cafés' project, launched in 2016, offered free, self-referred therapeutic conversations in cafes and other locations suggested by clients, around the city of Liverpool. We also work in partnership with local charities, especially WHISC (Women's Health Information and Support Centre) and The Whitechapel Centre homelessness and housing charity, providing free therapy to clients of these organisations, and training for their staff.
When the first lockdown began in March 2020, like many others, the PTU could not continue to offer face-to-face services. Recognising that demand for talking therapies was likely to be even greater than usual, we set up Let's Keep Talking phone line within weeks, and invited both individuals and organisations in touch with those most vulnerable and in need, to make use of our free phone line.
Our aim is to continue offering the service while striving to make it even more accessible to those who need it most. We'd especially like to ensure that those who are homeless, financially insecure, lonely or isolated can quickly and easily benefit from the solution-focused conversations offered by our trained callers.