Glenavon Community Club Mission Statement
Glenavon Juniors Football Club was established in early 1992 and was originally formed from two cub scout groups, the 65th and 4th Birkenhead. With 11 a-side football opportunities limited for the boys, some of the parents decide to arrange some friendly matches. This was so successful that the parents agreed to give up their free time and put forward two teams in the Wallasey Junior League. By the 93/94 season the club had grew to having teams in 6 ages groups from under 7s to under 13s.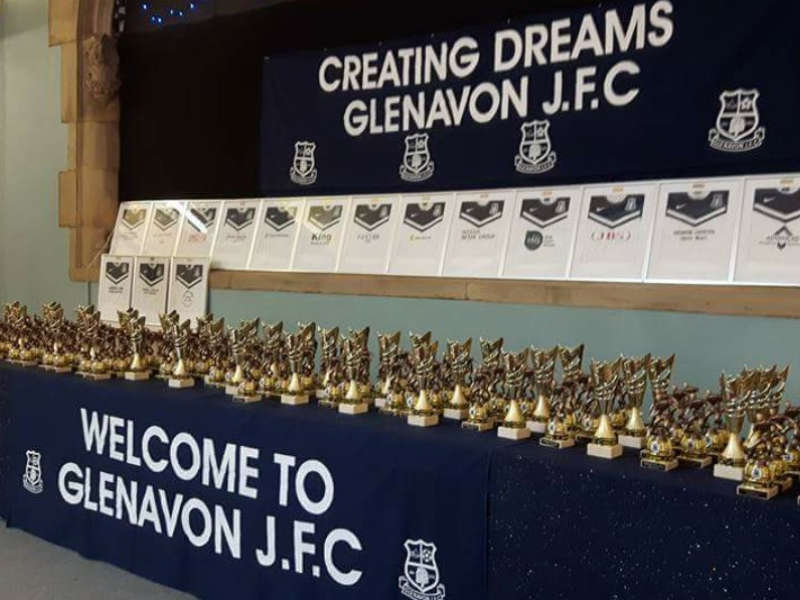 Since then, the club have continued to grow from strength to strength, and in recent years has established a girl's section to the club, with Glenavon Belles one of the largest female-only clubs on the Wirral. In fact, the club is now one of the largest in the North West with both male and female teams from u5s age groups through to under 18s and beyond, providing our players with a pathway to play football from a young age right through to adulthood.
We currently have over 500 players registered with the club and believe in player progression should always be more important than results. To create better players, we try to help create better people, and this wouldn't be possible without the tireless work of our coaches and committee members, who give up their free time to help children of all ages enjoy football. We could also not have achieved so much without the support of the player parents, who we hope with continue to support us and grow this club further.
In recent months, the club has registered as a Community Interest Company, and is now a Registered Charity under the name Glenavon Community Club (charity number 1196774). Our plan going forward are to not only support children in football, but to engage with the local community and offer a wide range of services and activities to help the whole community. With this in mind, we have recently purchased a mobile facility which we are renovating to offer toilet, kitchen and changing facilities at one of our main sites. We are also in the process of acquiring a further facility, which could be developed into a community hub for the club, which would offer a much-needed location to operate from and grow our club into the community.
Playing Your Lottery With Glenavon
Every time you play you will be contributing directly to the funding of Glenavon Junior Football Club, as well as being in with a chance of winning Your Lottery £10,000 jackpot, there are also thirteen monthly prizes from the £1,600 prize pot.
Where your stake goes
50% of your stake goes directly to Glenavon
20% is payable in winners' prizes
30% used in administration of the lottery
Compared with other lotteries
25.5% Health Lottery goes to good causes
28% National Lottery goes to good causes
32% Postcode Lottery goes to good causes
Glen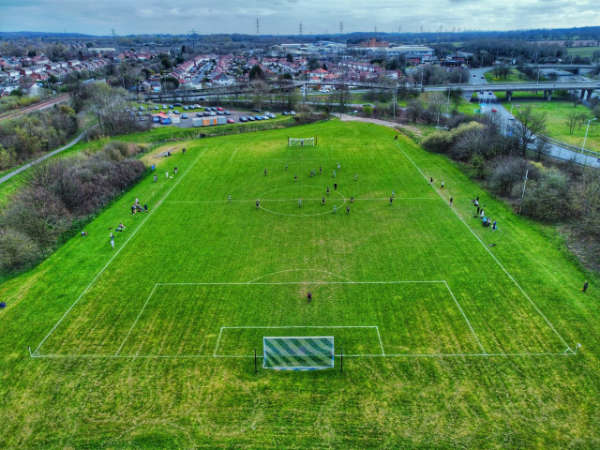 Glenavon Junior Football Club currently runs boys and girl's teams from aged 5 through to an open age team. We predominantly run junior teams and currently over have 500 junior members of the club across 45 teams.
Over 90% of our players live within the Prenton area and if you look at the families associated with the 500 junior players there is in excess of over 2,000 members of the local community associated with Glenavon Community Club.
Solly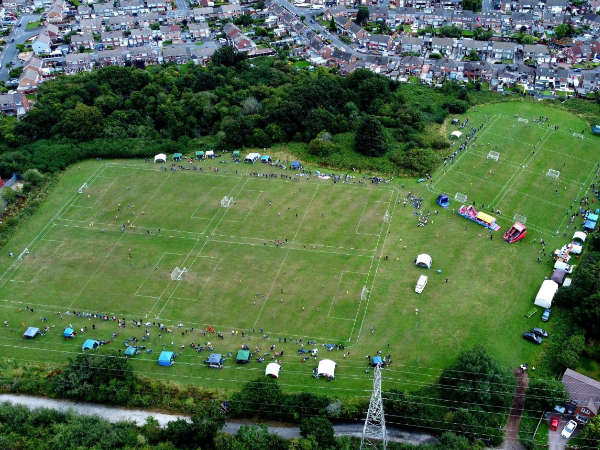 The club has grown considerably and we do not have a facility to base our club from.
The grounds where we are based do not have accessible toilet facilities or a place for our junior members and the community to meet and socialise in a safe environment.
At Glenavon JFC we have a real family feel and the addition of welfare facilities and more long term a club house will strengthen not only our club but also engage the wider community.
What we can do with the funding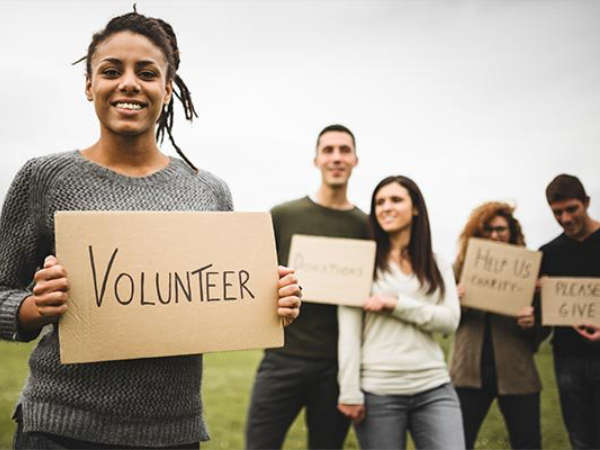 We, as a club would look to offer the facility to the wider community, particularly at times when the bulk of our membership will not be available. Our aim would look to secure funding for a modular based building providing the required facilities for our members together with some adequate outside lighting to enable the club to continue to use the playing fields throughout the winter months. This would therefore allow the club to reinvest the considerable amount spend on external facilities back into its members and enable the wider community to benefit from any buildings for a variety of clubs/groups where currently an accessible space is hard to find. The facility, we believe will become a real hub of the community and give the younger members of our club somewhere to meet up with friends in a safe and secure environment.
The facility will seek to allow a space where our members and the wider community can meet up safely, socialise and grow that family feel our club currently has. We feel that as a club we can ensure our younger members have an assessable safe place to catch up with friends, teammates and club members which will not only allow them to engage in the sport they love but also allow for further opportunities that the club might then be able to engage in.
Glenavon CC also feel that with a facility we can engage some of the more isolated members of the wider community by allowing the building to be used for clubs/ lunches/ and meetings where at present this kind of facility isn't accessible in the area. Glenavon CC with its membership want a facility to become the heartbeat of the community. The building will be located on the playing fields but consideration and consultation with our surrounding neighbours will be sought. We have already engaged with the local councillors discussing the benefits of the building to the community and they are fully supportive of what we are trying to achieve. They believe, like us it will benefit a vast range of community members and diverse groups and really provide a positive and feel-good factor to the local community.