Playing Your Lottery with North Wales Superkids is the easy and fun way to help bring sunshine, surprises and smiles to hundreds of disadvantaged children and young people across North Wales.

Why everyone's a winner
The great thing about our lottery is that although you're playing to win, every week 50% of your stake goes directly towards supporting our projects, benefiting disadvantaged children and young people across North Wales.
Every time you play you help bring sunshine, surprises and smiles to those most in need.
Playing Your Lottery With North Wales Superkids
Every time you play you will be contributing directly to the funding of North Wales Superkids, as well as being in with a chance of winning Your Lottery £10,000 jackpot, there are also thirteen monthly prizes from the £1,600 prize pot.
Where your stake goes
50% of your stake goes directly to Superkids
20% is payable in winners' prizes
30% used in administration of the lottery
Compared with other lotteries
25.5% Health Lottery goes to good causes
28% National Lottery goes to good causes
32% Postcode Lottery goes to good causes
50% of your stake will help support
disadvantaged children and young adults
£5 guarantees a present for a child at Christmas
£10 will buy a special Christmas gift for a child
£15 would buy a pantomime ticket and ice cream for a child
£6,500 covers our annual caravan costs at Haven
Toy Box Appeal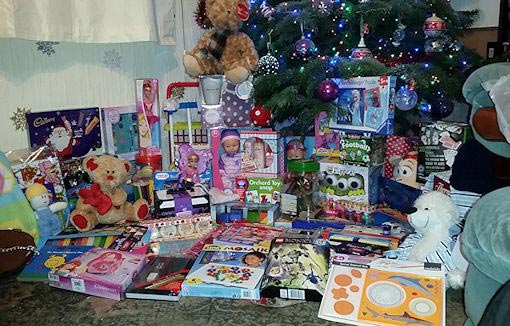 It is hard to imagine that in this day and age, that there are children in families where even a basic Christmas will not be happening, and at no fault of the parent and certainly not the child.
That's where our Toy Box Appeal comes in. We ask for donations in kind or in money, and we appeal to the general public and local businesses who are so very generous and donate some wonderful presents.
Each Christmas we need an average of 14,000 presents that need to be bought, collected from drop off, sorted into categories, and then bagged.
For every year you play our lottery you give twelve children the gift of Christmas.
The Caravan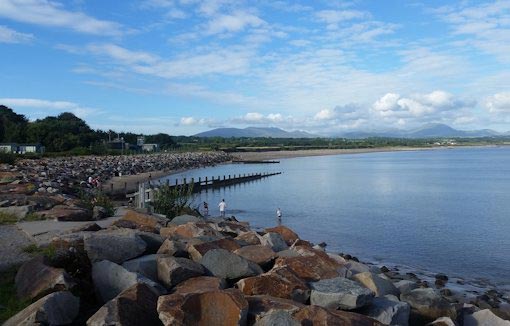 Every year, there are so many sad reasons why a family might need some time away, and a short break can make a huge difference to the future life of the children of the families.
Our caravan is based in Hafan y Mor Pwllheli, an amazing place where children can enjoy new activities, experience things never been available to them before, or just enjoy the tranquillity of the area and beach, making sand castles, crabbing, collecting shells and running off their energy.
£6,500 covers our annual caravan costs at Haven. We are looking forward to be able to help families in need make some wonderful memories in the future.
Festive Treats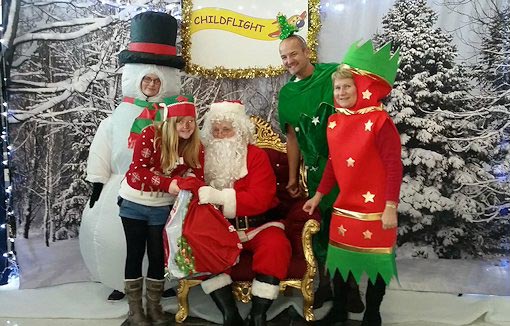 The magic and fun of the Christmas pantomime, children's parties, a fun filled day out or a basic Easter Egg, are generally taken for granted as part of family life.
However, for a growing number of children / young people who through no fault of their own, these are certainly not taken for granted and generally not part of their family life.
Our Festive Treats project can and does make a difference, helping children / young people feel normal, even if for just a day or a few hours.
We take 150 children to the pantomime each Christmas, £15 raised through the lottery would buy a ticket and an ice cream.
Craft Club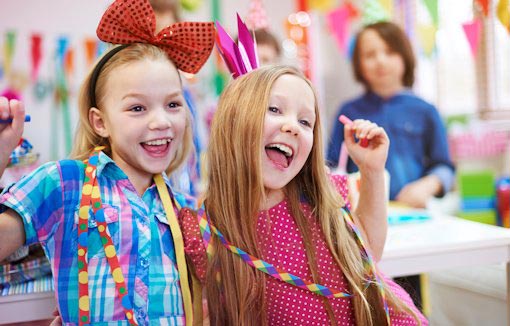 We believe that one of the greatest gifts a child can posses is a fertile imagination, and with it art knows no boundaries.
Through our art / craft sessions the children will have the opportunity to develop skills and gain vast experiences using a variety of styles and techniques delivered by professional artists.
We hope our sessions are the building blocks necessary to take them forward in all walks of their lives.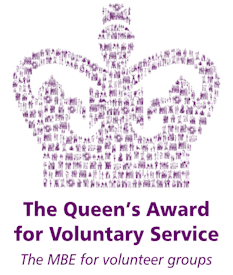 In 2003 North Wales Superkids were awarded a group MBE and in 2014 Margaret Williams, founder, was personally awarded an MBE for her work with disadvantaged children and families in North Wales.